Doynton Community
Doynton is a very friendly village with a thriving local community.
The fully equipped village hall is a great asset to the village and it hosts many different kinds of events every week including yoga and dog training. The Post Office opens for two hours a week in the Village Hall on a Thursday. The hall is frequently hired for children's parties and wedding receptions. Twice a month the village hall hosts a Village Market offering Vegetables/Fruit/Flowers, Eggs, Scotch Eggs, Sausage Plaits, Cheese Scones, Quiches, Pies, Ready Meals, Assorted Cakes, Brownies, Chocolate, Chutneys/Preserves, Cards, teas and coffees and other good things.
Recently during the Covid19 lockdown period a very supportive group of volunteers sprang up called the Doynton Mutual Aid Group connected by a Whatsapp group, offering all sorts of help and support. This included a village food bank open to anyone in need. There are also at least two other active Whatsapp groups - one for people with children and another for people interested in gardening. Anybody who wants to join any of these groups should email their details to doyntonvillage@live.co.uk. There is also an active facebook page where people exchange information about local issues.
At the centre of the village is the newly refurbished pub 'The Cross House' which offers a friendly, relaxed environment as well as excellent food and drink. The pub has been remodelled to a very high standard and also offers outside tables in the pleasant garden.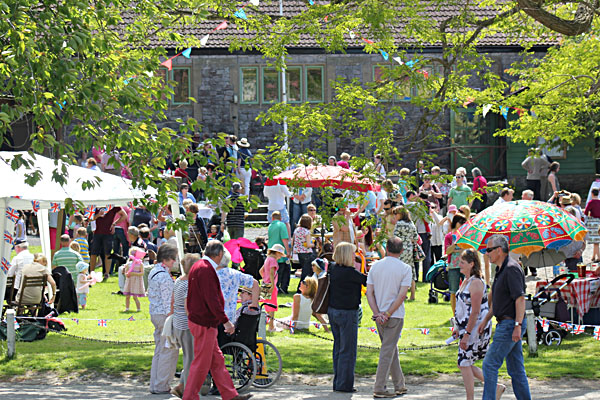 Every year on the second Saturday in June the village comes together for the very popular annual village fete which offers a fun day out for all the family.
There is an active Womens Institute which meets every month and a beautiful historic Church which in addition to the normal services hosts a Sunday morning coffee and papers event once a month. The village has a stunning cricket field which is often in use during the season. Summers Field is a community orchard open to everyone containing many different fruit trees which was established in the last few years.
---