History
Doynton's history can be traced back to the Domesday Book (1086) in which the village is mentioned as having two mills. One was probably a corn mill and the other a tucking or fulling mill connected with the Cotswold woollen cloth industry. Both these mills were important to the survival of the village and were referred to again in historical records 500 years later. The tuck mill, however, is not mentioned after the middle of the 17th century. The corn mill continued in use until the 1950s marking nine centuries of service to the village.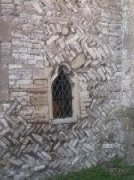 The Holy Trinity Church (grade II*-listed) is at the centre of the village. It was largely rebuilt between 1864 and 1867 but dates back to Saxon times. Its features include 12th century herringbone masonry on the south wall - a style almost unique in this part of the country. It also features a 12th century leper window, again situated in the south wall and the 13th century Lady Chapel.
North-west of the church there is evidence of a group of mediaeval fishponds which provided an important source of food to supplement the diet of villagers in the Middle Ages. Doynton had a rather elaborate group of ponds made by taking water from a stream via a leat (also spelt 'lete' - a man-made watercourse) to a group of rectangular ponds situated in the field.
Child mortality was very high in Victorian times - the gravestone below from Doynton church tells a terrible story.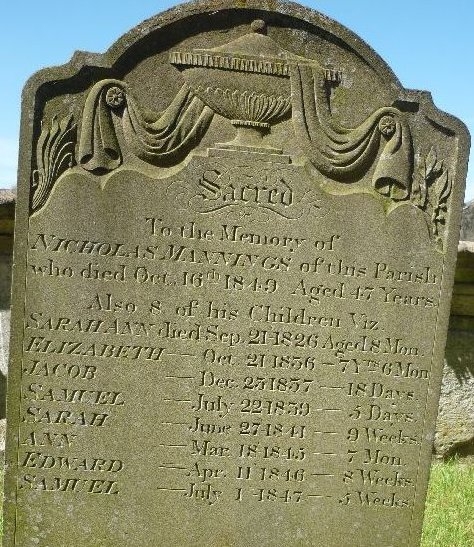 Click here for a map of Doynton from about 1840 showing field boundaries. This map is the first Ordnance Survey Map of Doynton from 1880.
Below is a picture of the Poor House in Doynton from about 1895. Men and women lived separately, there were two entrances - men on the top floor, women on the bottom.  Compare the picture from today, top left on this page.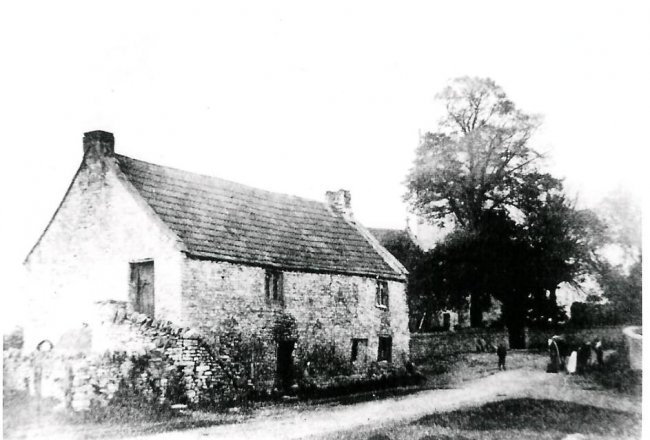 Click here for a link to Doynton census tables giving population and numbers of households etc from 1871 onwards.
Here is a picture of Harry and Harriet Wright who lived at Rushmead cottage in 1898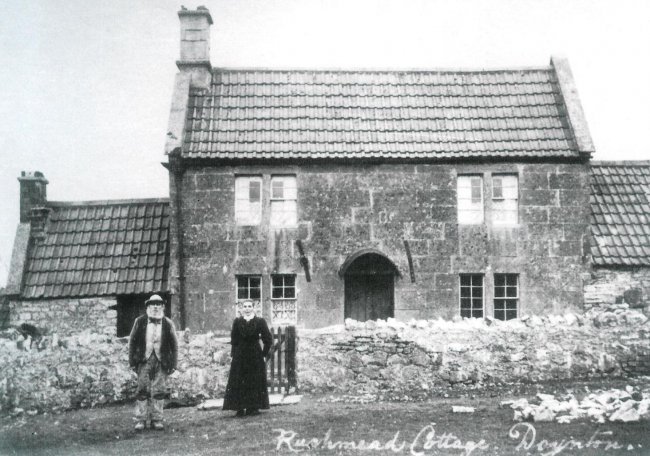 Doynton had its own school until 1965, click here and here for pictures of the children from 1921 and 1928.
---